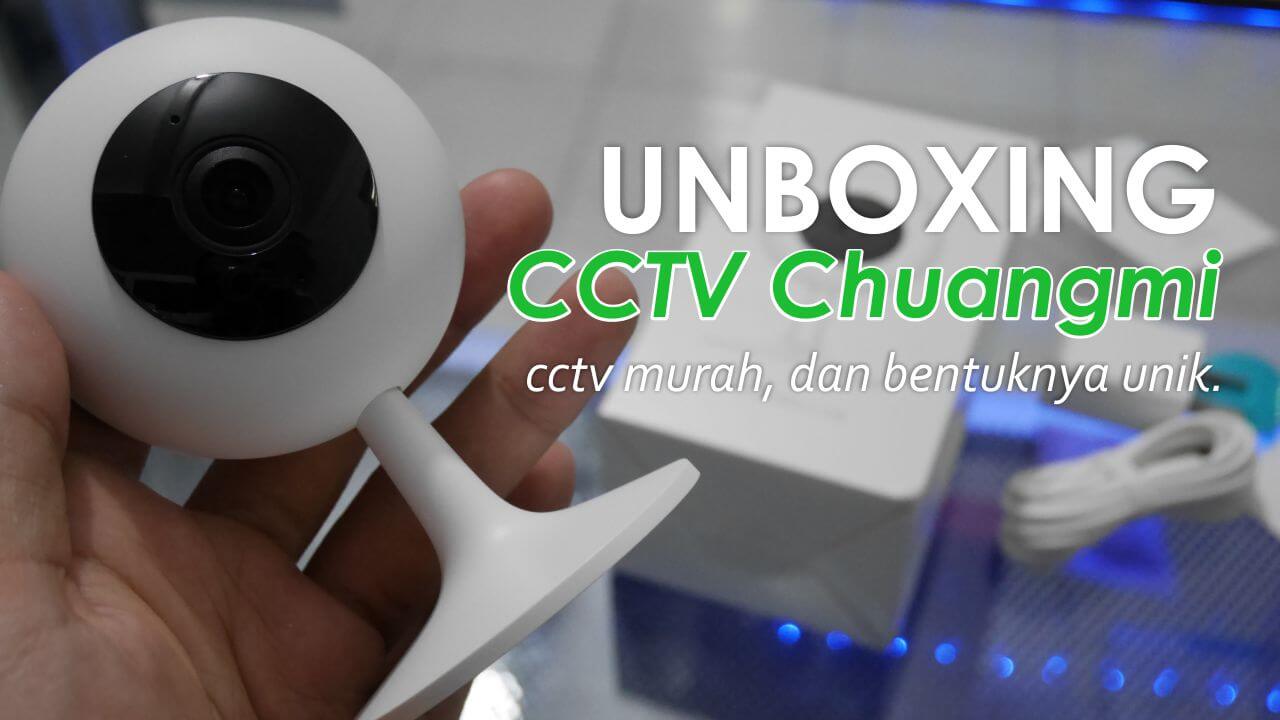 Buat teman-teman yang mau cari kamera cctv xiaomi murah, mungkin kamera cctv ini bisa jadi pilihan, harganya bisa dibilang sangat terjangkau dan murah untuk kelas cctv ip camera dengan kualitas bagus. Kisaran 250rban saja, untuk lebih jelasnya teman-teman bisa langsung menyimak video unboxingnya berikut ini.
Unboxing Xiaomi Chuangmi Smart IP Camera CCTV 720P Indonesia
Fitur Xiaomi CHUANGMI 720P WiFi IP Camera
Terdapat microphone dan speaker, bisa untuk komunikasi dua arah
Bisa diakses dimana dan kapan saja menggunakan smartphone
Observe the photograph and video whenever necessary
Playback at any time, in addition to real-time viewing, it can insert a Micro SD memory card to store video for look at any time
120-degree wide angle FOV, detect wide area
Support WiFi connection, realize 10m remote control
Bisa mode malam, karena sudah ada sensor Inframerah, jarak jangkauan inframerah hingga 9m
Deteksi gerakan hingga 10m
Partition hierarchical detection, reduce the nuisance alarms
Floating window of APP suspends on the top of phone, convenient for watching
Support above Android 4.4 and iOS 8.0 version devices
Supports mobile phones, tablets and TV
Menggunakan APP "Mi Home" from Apple Store or Google Play
Spesifikasi Xiaomi CHUANGMI 720P WiFi IP Camera
720P 25fps
Infrared
Wireless: WiFi 802.11 b/g/n
WiFi Distance : 10m
Language: English
Maximum Monitoring Range: 9m
FOV: 100.4 degree
Micro SD card up to 64GB
Working Voltage: 5V / 1A
Harga Xiaomi CHUANGMI 720P WiFi IP Camera : 250rb – 300rban
Gimana, apakah teman-teman sudah punya keputusan untuk memilih kamera cctv ini? Kalau masih ada yang bingung dan mau ditanyakan, silakan langsung tulis pertanyaan kamu dikolom komentar yah.
Semoga bermanfaat, dan terimakasih.